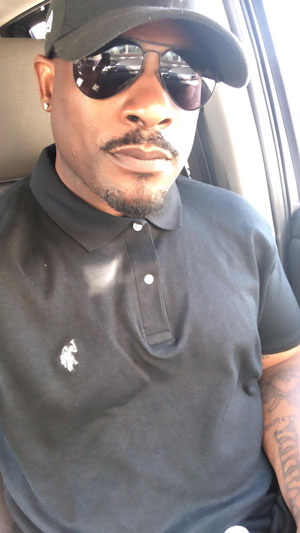 Jesse Marcus Spencer (born September 4, 1970 in Pomona, California), better known by his stage name Mr. Marcus, is an American Pornographic Actor, Film Director, writer, and owner of Daddy Inc.

Mr. Marcus' adult entertainment career was launched in 1994, which has given him the honor of being one of the first African American Porn Stars. He has filmed over 1,500 projects as an actor including 'Nasty Nympho's 6' (1994), 'Rocky XXX: A Parody Thriller' (2011), 'Dirty Little Sex Dolls' (2014) and many more. He has also directed over 30 projects including 'Mr. Marcus' Neighborhood Volumes 1-7' (1997-1999), ' Ms. Good Pussy Volumes 1 & 2' (2007), 'Black On White' (2013), and much more. Mr. Marcus has also hosted Playboy TV's The Nooner Show, which was a television show that featured educational material with a live sex twist that aired on weekdays at lunchtime. He hosted this show until it was reformatted to become The Spice Hotel.

Mr. Marcus has been nominated 28 times for an AVN award and winning 9 of them. He has also been nominated 5 times for an XRCO award and winning 3 of them. Mr Marcus has also been inducted into the XRCO Hall of Fame in 2007 and AVN Hall of Fame in 2009. This has given him the ability to open the mainstream adult entertainment market to other African American Porn Stars that we see today and in the future. Mr. Marcus humbly shares this legendary credit with other Porn Stars to include Lexington Steele, Janet Jack me and many other pioneers.

Aside from the adult film industry, Mr. Marcus has appeared on Television including 'Oh! Drama' (2002), ' The Monique Show' (2009), and many more.

As of 2010 Mr. Marcus has released a book entitled " The Pornstar Guide to Great Sex ". He wrote this book to share his knowledge about human sexual nature in relation to himself and his experiences. This book has received great reviews since its publication. After his inaugural book release he began to lecture at various universities and participating in panel discussions. As of 2015 Mr. Marcus is working on his next book, which will be designed to take his status from Porn Star to Sexpert.